This a fun post to help you with decorating your home! Enjoy this new way to learn your ABCs!
A IS FOR ART
Art can transform a space so easily. Lately, I've been loving really large pieces that command attention. Consider tying your existing colour theme with the pieces you choose or contrast the styles completely for a bit of tension in your space. Whatever you do, only buy the pieces you feel some kind of an emotional connection to!
B IS FOR BLACK
I believe that every single grown-up space needs a splash of black somewhere to ground it and to make it look more sophisticated. Combine it with pastels for grown-up glam or with moody colors to ramp up the sexy factor.
C IS FOR COLOUR
I'm a total color lover obviously but even in a neutrally decorated space, having various tones in varying saturation is the best thing you can do for a layered, more interesting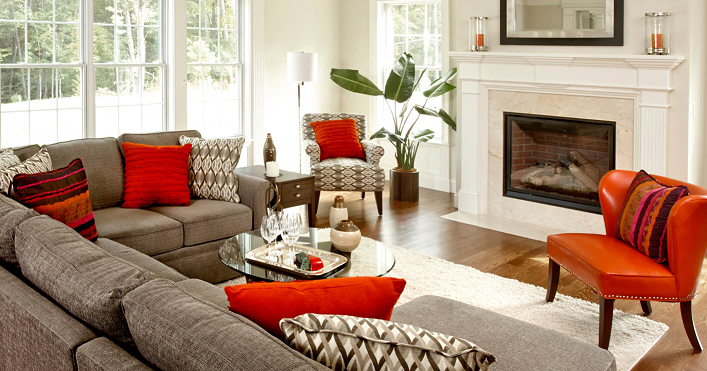 look. Whether used sparingly or full on, use the colors that make you happy (not sure which ones do? Check your wardrobe).
D IS FOR DETAILS
Don't miss out on those all important accessories in a space. They bring life to any surface and create a history of the person you are. Mix old and new, vintage with items picked up on your travels and display them with care around your home.
E IS FOR ECLECTIC
Nothing dates a room faster than everything being of the same era. Contrast styles within a space for timeless appeal. Even better, you won't have to redecorate each year because it no longer looks trendy. For best results, stick with a limited palette of colors (no more than 3-4) so things don't get too overwhelming and crazy!
F IS FOR FAILURE
If you haven't failed, you haven't learned! Sometimes the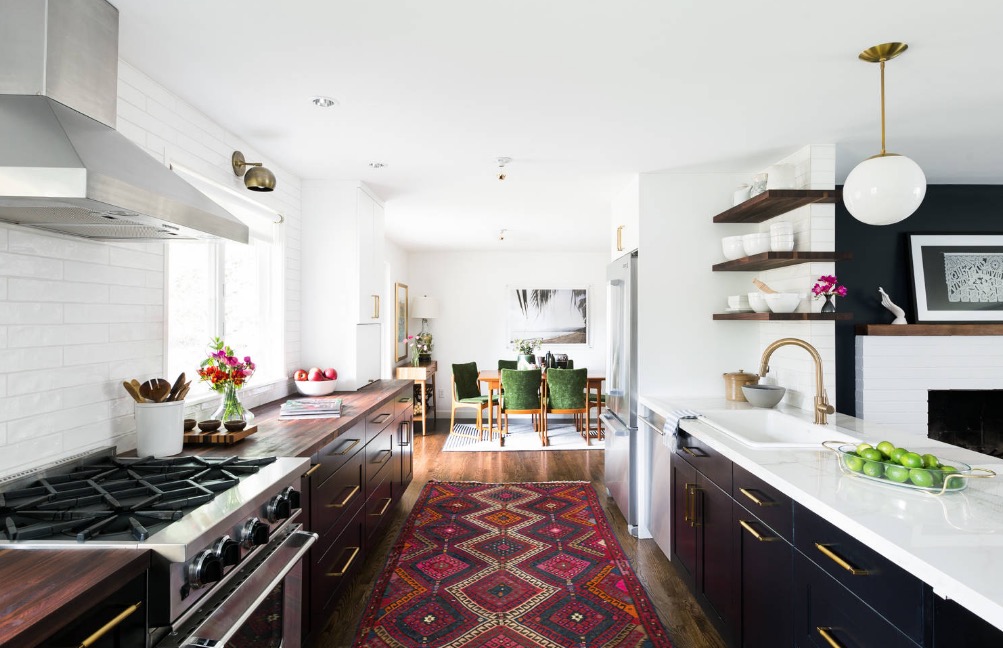 best results come from knowing what doesn't work. Learning from my own design mistakes has made me so much better in understanding what I love and want to live with and has made me better at design over the years.
G IS FOR GOLD
Warm metallics reflect light, add warmth to a space and create glamour. Stick with brushed or antique finishes for a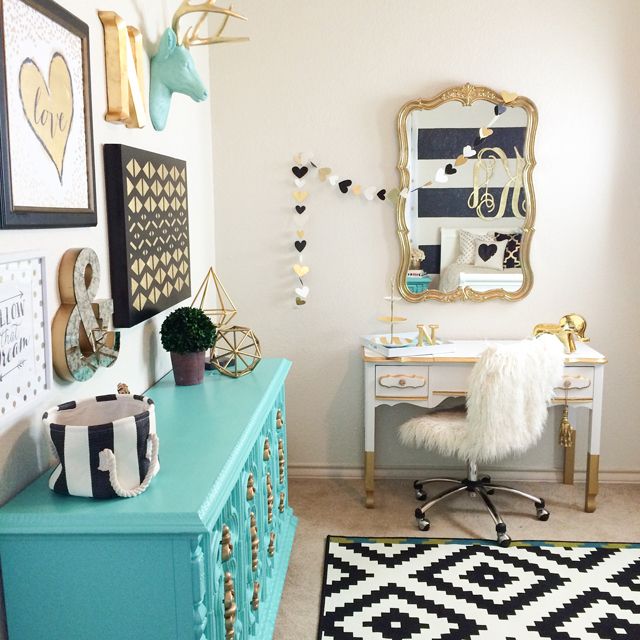 more timeless look (no one wants that cheap shiny 80's metal look!). Small touches go a long way so edit carefully for a sophisticated look and don't be afraid to mix it with other metals too.
H IS FOR HOUSE PLANTS
Nothing brings life, texture and an organic contrast into a home better than plants and flowers. Afraid you have a black thumb? There are some great faux furs out there now that will fool even the most skilled botanists! For maximum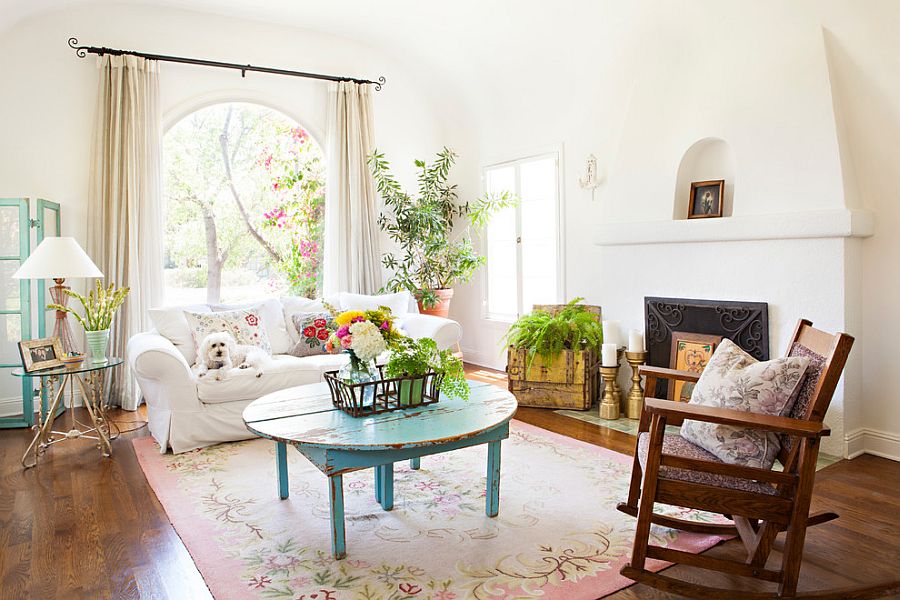 impact, go large with a potted tree or cluster smaller pots with different leaves in groups for great contrast.
I IS FOR (FIRST) IMPRESSIONS
Don't ignore the front of your home whether you have a lovely large garden or just a door to your flat. Make sure it makes the right first impression to guests and visitors. A welcoming door color with brightly polished hardware, a fresh welcome mat and a few pots of flowers will go a long way in making people interested in what lies ahead in your home and it will make you feel happy to turn the key at the end of a long day.
J IS FOR JEWELRY
Nope, not the stuff you wear around your neck or wrists. I'm talking about hardware – the jewelry for your home! Don't ignore the detail that the right hardware can bring to a space. A chest of drawers, your kitchen cupboards or your bathroom sink can all be elevated by the right choice of hardware. Using a posh set of pulls on an inexpensive piece will make the whole thing look more expensive and bespoke.
K IS FOR KEEPSAKES
One of the nicest ways to bring more personality to your space is using mementos and displaying these things with pride. These are the items that have a history, act as talking points and may be a link to our past. If you have a collection, displaying them en-mass will make a more interesting display than dotting them around your home. Show them off with pride and they'll always make you smile.
L IS FOR LIGHTING
Nothing ruins the atmosphere in a space faster than having one big blazing overhead light. Put your main light on a dimmer switch and then utilize other types of lighting in the room (table lamps, floor lamps, wall sconces) to create little
pools of light for interest. If you've got an area where you read or work, make sure you use the correct task lighting to illuminate the area too. Layering lighting is almost as important as layering accessories to make a space more interesting.
M IS FOR MIXING
Don't be afraid to mix patterns in your room! Stick to a tight color palette or pick up the colors in one of the fabrics in your others. The easiest way to mix patterns is to use one large scale, one medium scale and one small scale and perhaps a neutral solid to ground everything else. This way none of your patterns are fighting for attention.
N IS FOR NATURAL LIGHT
Maximize whatever natural light you have in a space by hanging your curtains high and wide so that they can be pulled back to let the light shine in. If you don't have a lot of natural light, try not to fight it and consider creating a cozy space with darker paint colors instead.
O IS FOR ORGANISE
Clutter will only make you feel agitated and suffocated. Be sure you have the right kinds of storage for your needs and if space is tight, then consider multi-tasking furniture like trunks as coffee tables, bookshelves with baskets and beds with hidden drawers. If you haven't used it in the last year, be ruthless! Either give it away to a charity or sell it to purchase the items you really love.
P IS FOR PAINT
Nothing transforms a room faster or cheaper than a new color on the walls. If you are nervous about making a change, try taking a risk in a room you don't use as often like a small bathroom or hallway or consider painting just the ceiling in a bright hue for a quick and fun update. And remember – it's just paint! If you hate it, just paint over it!
Q IS FOR QUIRK
Every room needs it's weird! It creates whimsy, proves you don't take yourself too seriously and can make a stuffy room look more relaxed. It also can be a great conversation piece. We are all weird in our own little ways so find something quirky that reflects your personality and don't be afraid to show it off in your home.
R IS FOR REFLECTIONS
Mirrors can be a great choice in any room because they do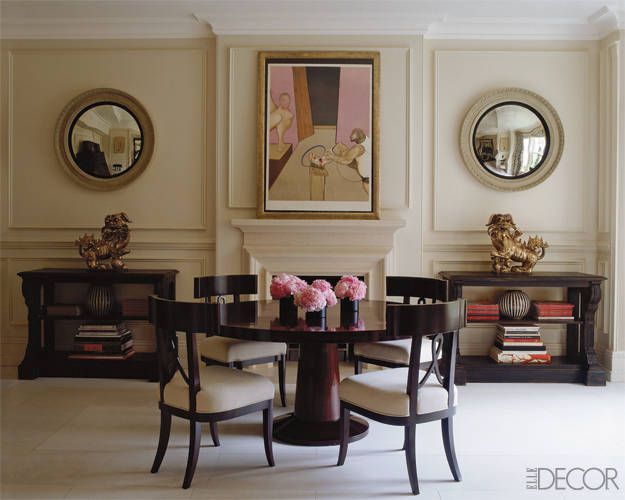 two things really well: bounce any available light around a room making it look brighter and they create depth, essentially doubling the size of your space. Use their magical powers to your advantage!
S IS FOR STATEMENT
Every room needs a statement-making SOMETHING. Whether you choose bold wallpaper, a fabulous oversized light fixture, big artwork, a huge mirror or an amazing paint colour – make sure your room has a little wow factor. And yes, I mean every room – even the bathroom!
T IS FOR TEXTURE
The best-designed rooms are the ones you want to stay for a while, relax, put your feet up and take it all in. Introducing plenty of textural elements that play off one another is a great way to do this. Consider mixing a faux fur with worn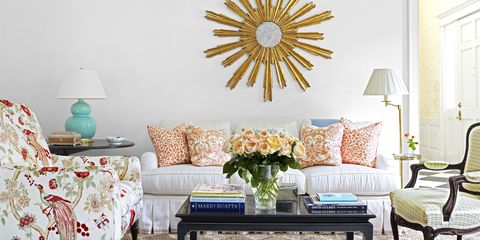 leather, a concrete planter with a soft whisper fern, a high-pile Moroccan rug with a metal table – the beauty and joy is in the juxtaposition and contrasts of textures and materials so be sure to layer lots of different elements in a space for a wonderfully layered look.
U IS FOR UNUSUAL
If you can swing it, consider going bespoke on certain pieces like built-in units, sofas and headboards. Sometimes the right piece just isn't out there and many times, commissioning someone to make something exactly for your requirements is no more expensive than buying a mass-produced item – plus, no one else out there will have it!
V IS FOR VINTAGE
Consider your ecological footprint before making a large purchase – can you find the same or better second-hand? Save items from landfills by purchasing from antique stores, thrift shops, online auctions and selling websites and from your local car boot sales, flea markets and estate sales. Bonus? They make a room look timeless (see E above).
W IS FOR WHITE
Never underestimate the power of white in a space. It provides the perfect backdrop for your décor, brightens a space and accessories in white pop against darker walls and patterns. It also matches every color of the rainbow and never ever goes out of fashion.
X IS FOR EXPERIMENT!
I honestly couldn't think of anything in terms of design that starts with an X so fine, this is a bit of a stretch! Ha! However, it bears saying not to be afraid to experiment to find out what works well in a space. Move furniture around to see if it's better placed somewhere else in your home, swap your curtains, rugs, cushions and accessories from one room to another. Basically, before you spend money, SHOP YOUR HOME. It doesn't have to be expensive but you might just find an exciting combination by thinking outside the box.
Y IS FOR YOU
Your home? Your way. Trends can be fun but they are quickly replaced so figure out what you really love and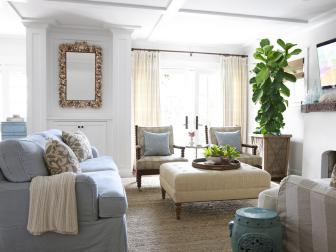 surround yourself with those things. Sure your friends may question a bright yellow striped wall or installing wallpaper on the ceiling but if you love it and you're the one living with it, then who cares what they think?
Z IS FOR ZEBRA PRINT
A touch of animal print (this goes for all of them really, not just zebra) can go a very long way in creating a bit of glamour! The secret? Use it sparingly within a space for maximum impact.